For the first time, the 14th international fablab conference, FAB14, will be held in France in July 2018. Stages are programmed all across the country on the 14th and 15th (Fab Distributed) and then, the event will converge towards Toulouse from the 16th to the 22nd.
Thanks to La Fabrique du Loch (Auray), which organized the Ecology theme, and to Kink Ar Lab (Concarneau) organizing the one on Solidarity, researchers, inventors and project promoters coming from everywhere will meet from July 14th to 15th in the lovely town of Auray, which will become during two days the worldwide capital of solidarity and fablabs!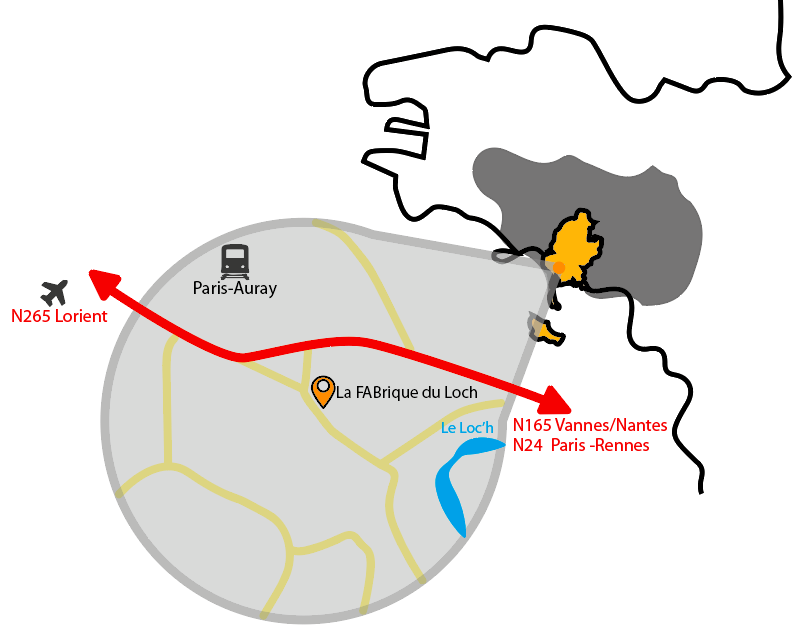 The schedule comprises demonstrations, stands, projects and conferences on both topics, with a focus on the fabrication of technical assistances for and with disabled people.
Among the events you shouldn't miss: the conferences of Jon Schull (USA), founder of the project E-Nable, of Jonathan Menir and Christian Fromentin on the project BASICA, of Michel Freard, Mouhamadou Ngom (Dakar) and Hugues Aubin on the project Humanlab Africa, of Nicolas Huchet and Delphine Bezier on the Steam Fabrikarium of Mumbai, of the incredible team from the rehabilitation center of Kerpape (Brittany, France) and the founders of Rehab Lab Jean-Paul Departes, Willy Allegre and Mathieu Thebault, as well as the human body 3D scan demonstrator of the project Handilab de l'Open Factory, made by the university of Bretagne Occidentale. Braillerap SP (an open-source printer which embosses Braille) will be here as well. 🙂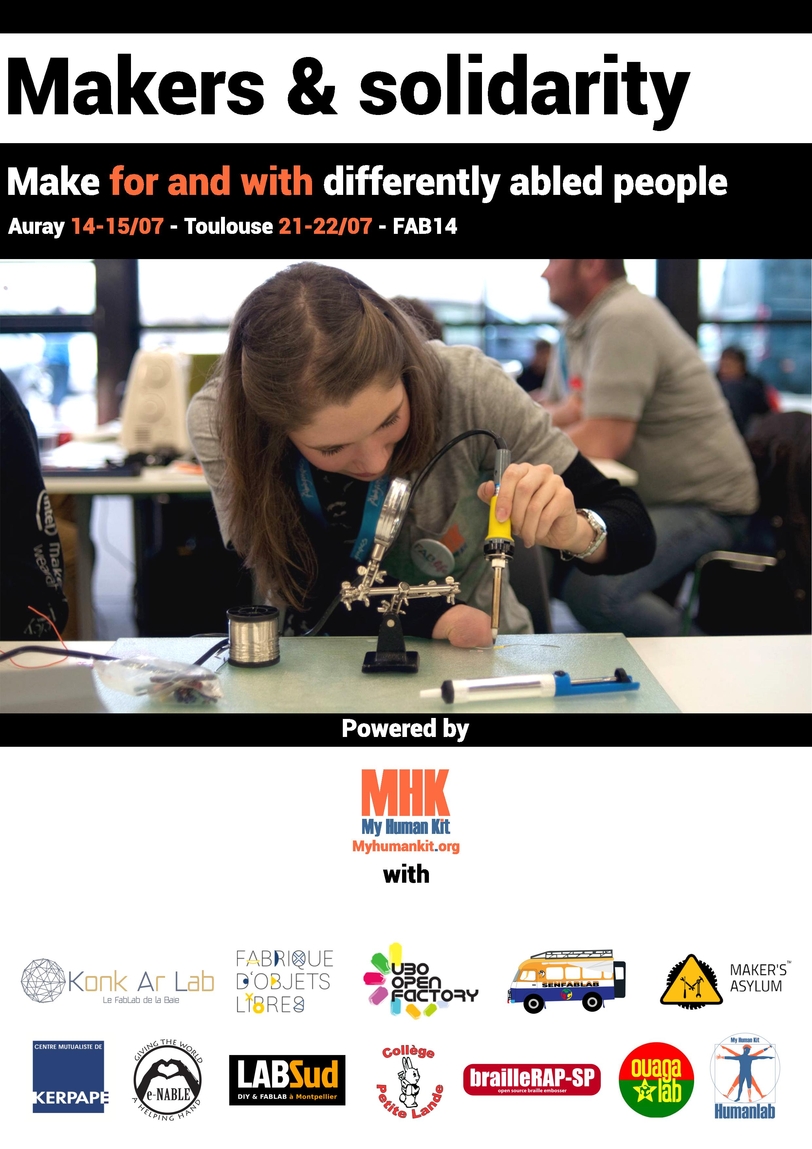 The theme of ecology is also very rich. You will notably be able to discover the open-source plastic recycling device Precious Plastic made by our friends of Indiens dans la Ville, laureates of the participative budget of Rennes.
A huge well done to the courageous breton organizers, Juju and Thibault. The community is strongly mobilized for the organization of this international event in Auray.
The region of Brittany is the only one welcoming two themes in France, but it is also the only one gathering on its territory projects mixing handicap and digital fabrication, be they from the medical or university field, or with a dedicated fablab (Humanlab Rennes).
The whole team of My Human Kit will be in Auray for this stage of FAB14 and then in Toulouse during the Fablab festival (July 21st and 22nd) where, with ten other structures, we will organize the first international stand "Make for and with differently abled people", open to all. The day before, in the afternoon, we will organize the round table on this topic in the professional part of FAB14.
To put it in a nutshell, if you want to take advantage of the event, Brittany and the sea, Auray is the place to be!