2016 has been extreamly rich in events (see our December press release).
For the past weeks, we have had successively and for the first time organised a photo exhibition, a buffet, and a press conference which was transmitted live on facebook. Following the announcement of a place in the finals, we also tried to decently conduct a campaign in the great challenge "La France s'engage" ("France commits"). All those events happened around the Humanlab Show that we wanted to organize in Rennes to gather and thank our partners and supporters.
We mainly want to thank you. Thank's to all our community, volunteers, companies, associations, and people for participating in the small and big actions for My Human Kit. Thank's to the journalists for reporting our messages and making known our organization. Thank's to all those who supported us in "La France s'engage" finals.
Now, we need to store, inventory, document. But we also need to reply to the many intervention demands we got for the beginning of 2017. #lafrancesengage's verdict will come up around january 15th, and by this date, we will have already wandered thousands of kilometers between
Rennes, Paris, Niort and Toulouse.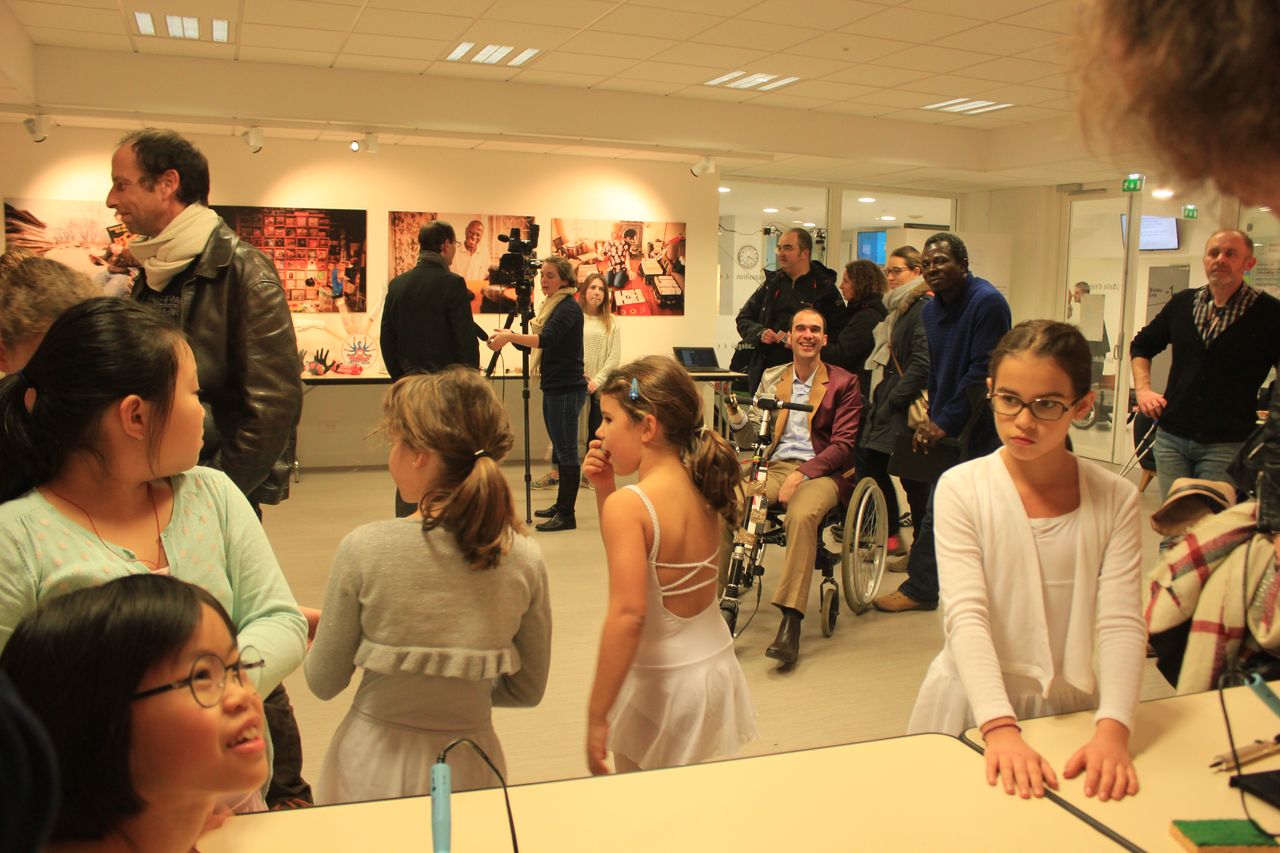 To get there, we needed to refocus on our friends and family and had to make a complete closure from December 23rd to January 3rd 2017, to catch our breath. The team really needed to recharge. We hope you had great holidays, and invite you from January 12th every Thursday in the Humanlab in Rennes !
P.S. Thank you to MHK volunteer Marie Brouard for the translation !