Thursday, June 16th, The French Institute in Greece organized an event on social innovation in partnership with the Institute of Wishable Futures, Ashoka and the Impact Hub. The goal was to inspire young Greek to start the adventure of social entrepreneurship. For this special event, emblematic figures of the movement came to present theirs ideas, inspire and share their stories.
Mathieu Baudin, co-founder of the Institute of Wishable Futures was moderating the evening.
Arnaud Mourot, co-director of Ashoka Europe (1st social entrepreneurship global network)
Adrien Aumont (co-founder of KissKissBankBank and HelloMerci, crowfunding european leader) During the break, the guests enjoyed greek "mezzé" cooked by the social enterprise Wise Greece: sauce with moussaka and greek salad taste, biscuits from Chios island, etc. Kali Orexi (good appetite) !
The second part of the evening allowed five French-Greek social entrepreneurs to present their projects for ten minutes in the amphitheatre in front of 300 people.
Nicolas Huchet, co-founder of My Human Kit and Bionicohand
Natalia Kristali, co-founder of Bloode-e
Jérémy Lachal, executive director of Libraries without borders
Foivos Tsaravopoulos, co-founder of Paths of Greece
Melina Taprantzi, founder of Wise Greece

Mathieu Baudin. Historian and futurologist, Mathieu co-founded the Institute of Wishable Futures. He is carrying the « positive conspirators » movement, inventor of uchronic conference and of the Lab session « Trip to the after world ». His Institute brings together a 150 experts' network, practitioners and artists who project themselves into the world of tomorrow.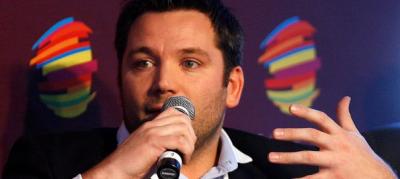 Arnaud Mourot. After launching, France-Belgium-Switzerland Ashoka's operations, he is coordinating Ashoka's developpement in Europe, and in Greece since one year. Ashoka is the 1st social entrepreneurship global network. Since 30 years, Ashoka identified, supported and help grow almost 3300 social entrepreneurs, pioneers of social innovation in the world. Member of the French wrestling team for 10 years, Arnaud also co-founded Sports without borders NGO and launched several other social entrepreneurship initiatives.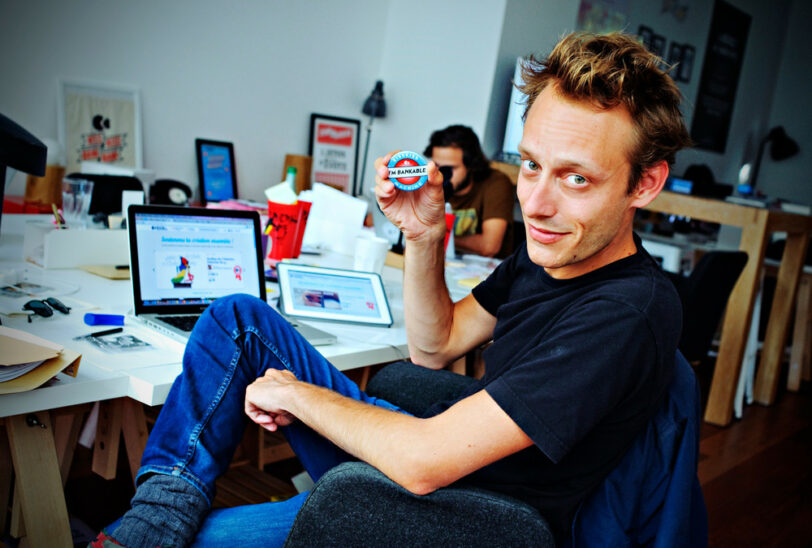 Adrien Aumont, 8 years after co-founding KissKissBankBank, crowfunding plateform for creative and innovative projects, Adrien Aumont came to present his last project: Hello Merci. Project leaders can ask the online community to finance their projects. This platform allows to give back to money, its first role: not to speculate but to facilitate exchange. Adrien defines himself as a « former dummy who left school when he was 14 ». He proves in brilliant way that curiosity and drive are the key skills to success.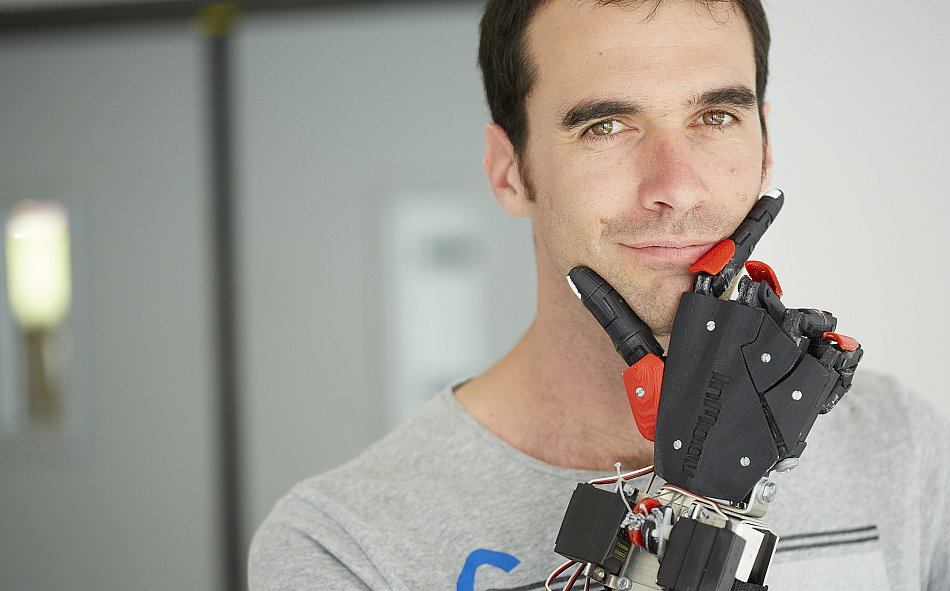 Nicolas Huchet. Following a work accident in 2002, his hand got amputated and he decided to search for a team within fablabs capable to help him build an arm with a 3D printer and an open source plan. His project "Bionicohand" is finalist of the Google Impact Challenge. He also created My Human Kit association to develop health for all through invention, sharing and production of technical aids for disabled people, achievable for and with them.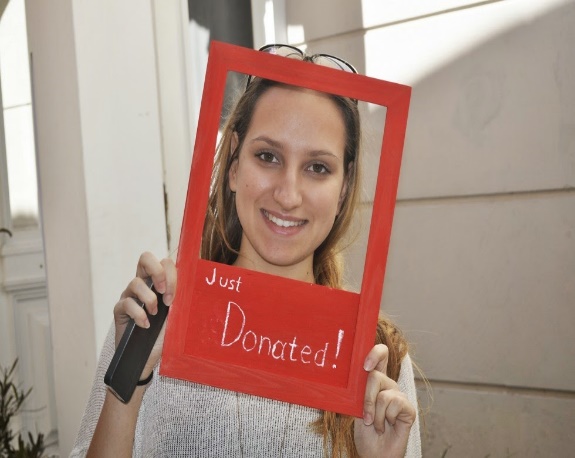 Natalia Kritsali. She launched the idea of a real-time sharing platform between blood donation needs and volunteers in 2012 when she faced this issue in her own family. She decided to set up a group in Athens with other students. Their goal was to increase donators' number to cover blood donations' needs. They also offer information and promote blood donation.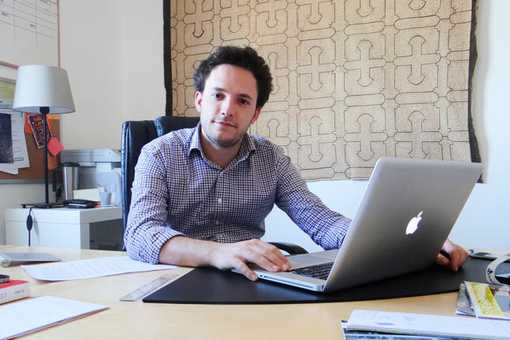 Jérémy Lachal. Co-founded in 2007 Libraries without borders after realizing that the people in need are also the one that has the most difficult access to information and Internet. He created the "library of the 21st century": nomadic, connected and that offer a different content depending on the contry where they implement themselves. Libraries Without Borders created and accompanied more than 300 libraries since its creation. They are laureates of the Google Impact Challenge.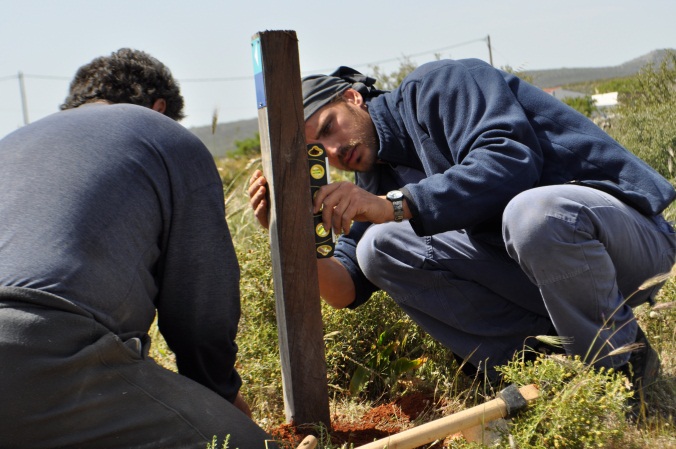 Fivos Tsaravopoulos. After studying international relations and environment in Paris and Amsterdam, a NGO asked him to make a study on making paths to hike in North Athens. He then founded "Paths of Greece" who aims at developing hiking tourism in Greece through an original track making system.
Melina Taprantzi. Created Wise Greece in 2013 to offer a new way to consume: through her products' sales income, she can buy food for people in need. She selects her products depending on the quality but also originality to give a new image of greek products: moussaka sauce, drinks based on masticha, "pâté" made with tsipouro, etc.
The next day, we met Jai Mexis, humanitarian architect.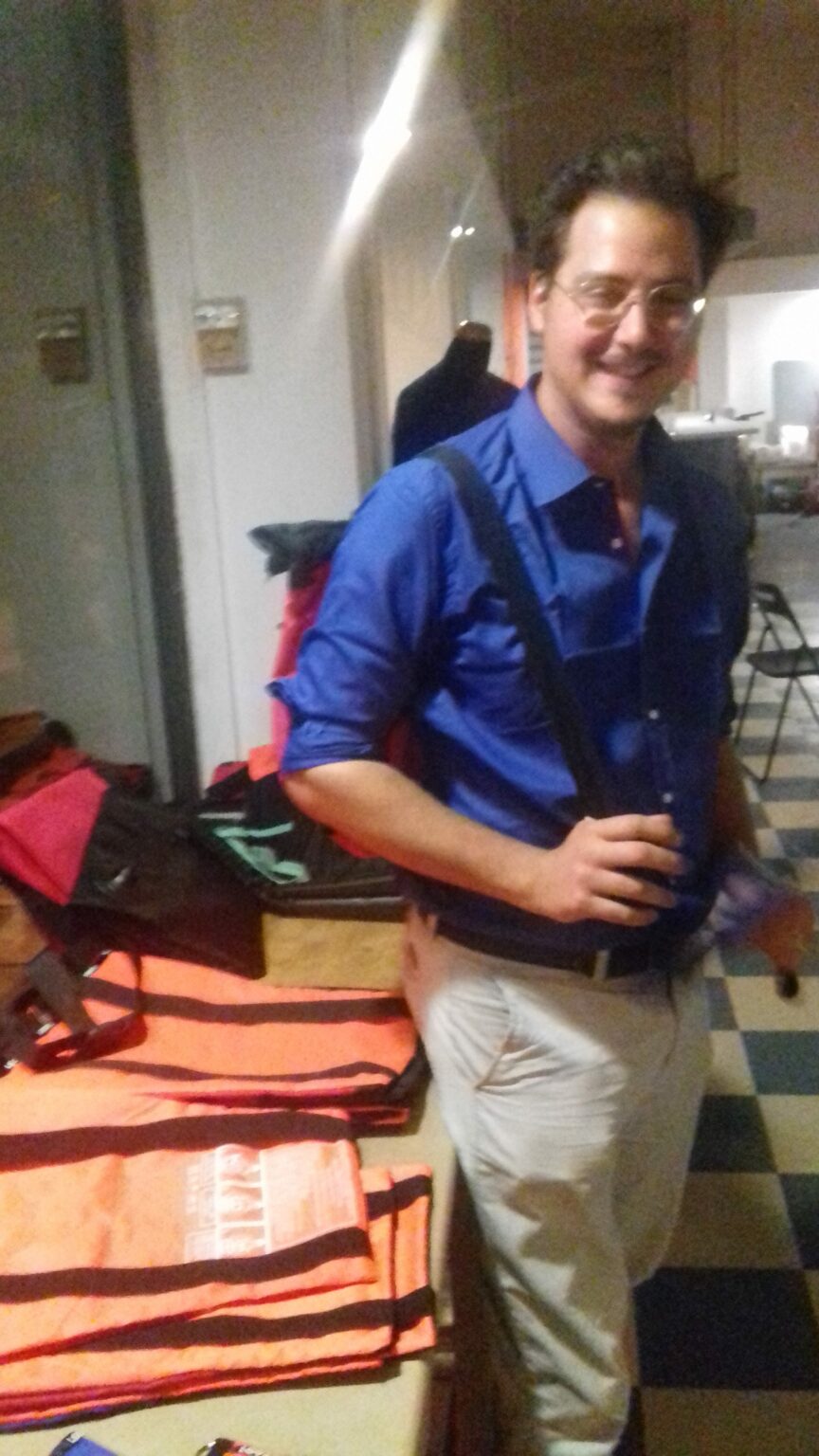 He just founded his social entreprise that recycle life vest jackets abandonned in Greece by refugees. With volunteers (designers, sewers, refugees, Greeks, etc.), they recycle them in object to be sold: bags, agendas, carte-holders, etc.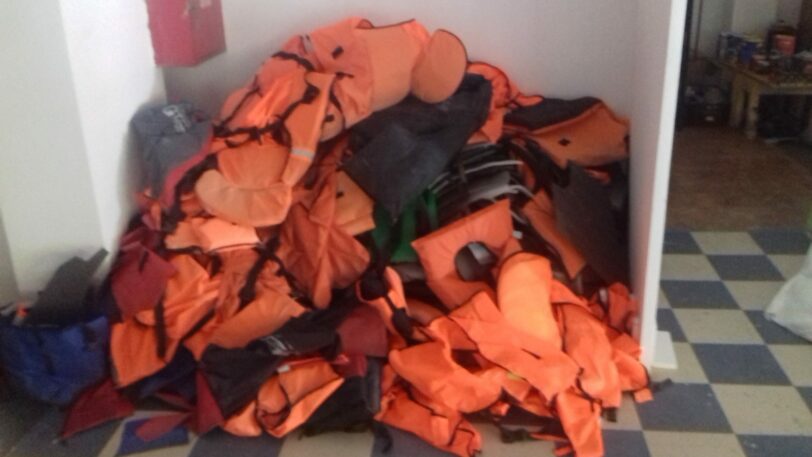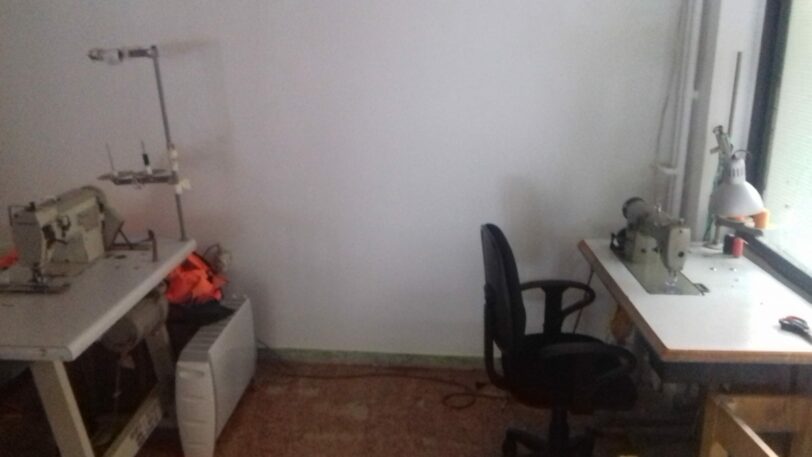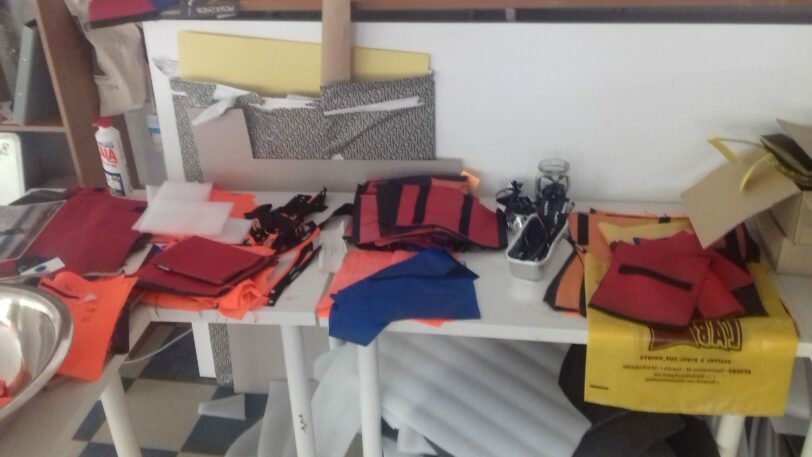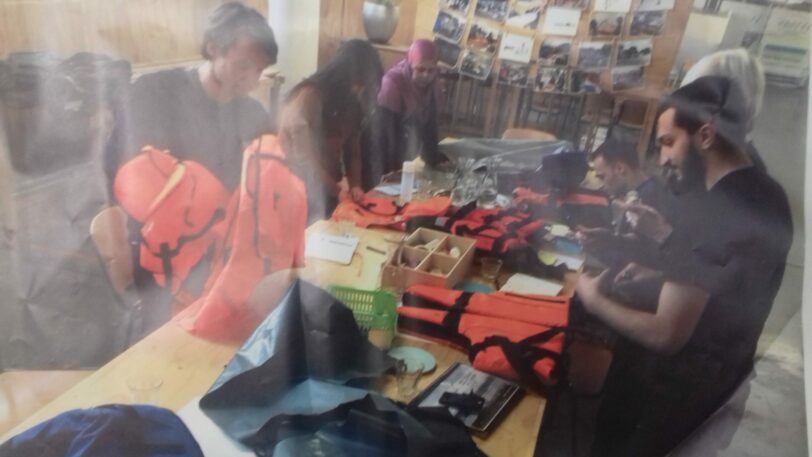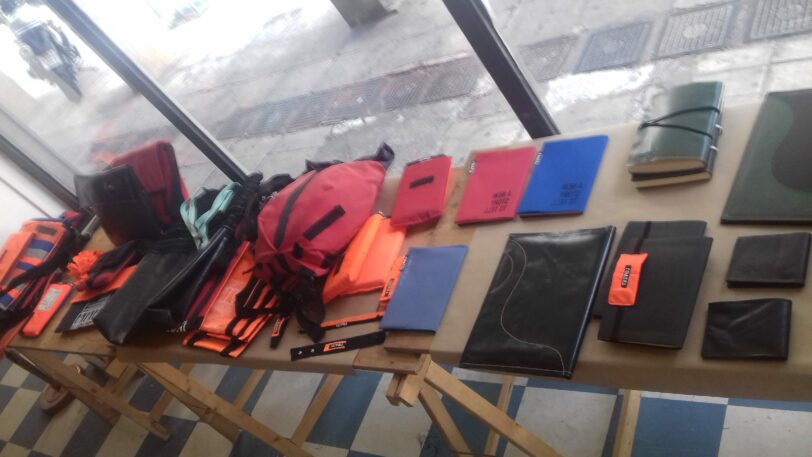 We then met the Decode FabLab team who are located in Athens. They let us see the machines they have: 3D printers, laser cutters, CNC, wood workshop, etc. We discussed with Eftihis and Aris, that are designers, about a possible partnership project to design decorations for prothesis.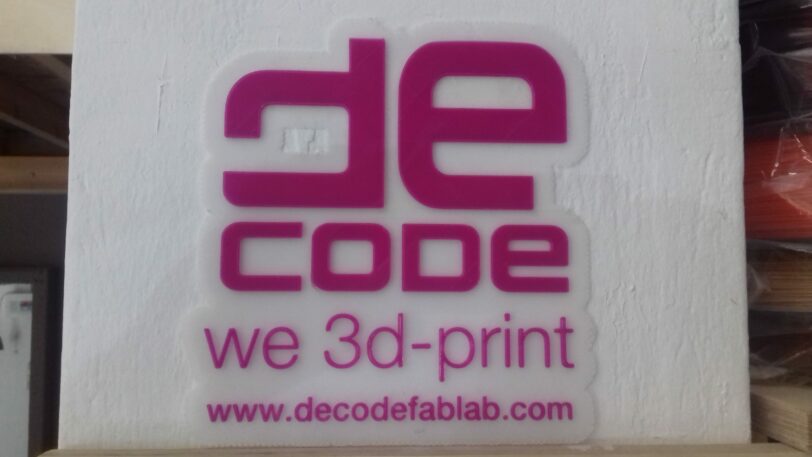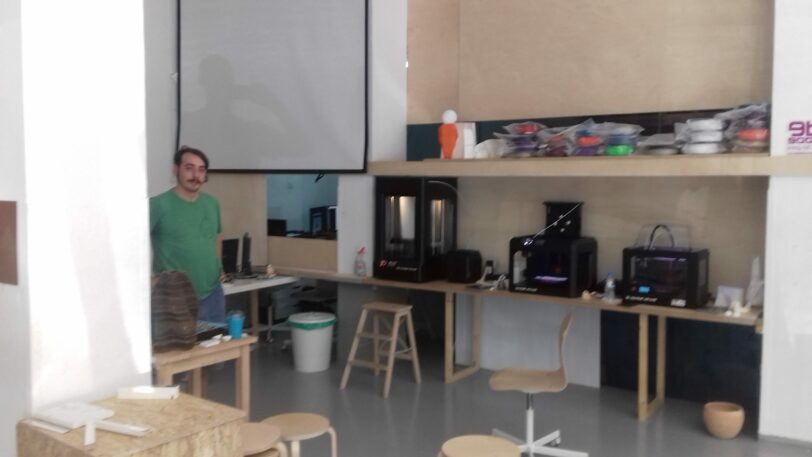 Thank you to the French Institute in Greece team. Thanks to them, this event took place. We hope to work together and create connexion with this beautiful country long-term wise: the Ambassador of France in Greece, Christophe Chantepy, the directeur of the French Institute in Greece, Mickael Hautchamp, Elisabeth Gay, Marie-Christine Agapiou, Marine Liakis and Marie-Charlotte Varennes for their warm welcome.
The program for the rest of the week-end was a slightly different…..